Are you a knitter on Instagram? Are you doing the Yarn Love Challenge? It certainly seems like a big chunk of us are!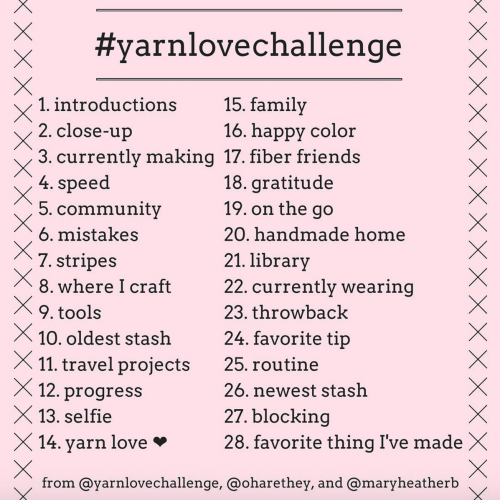 Basically, we have been give prompts for each day in February and asked to post a photo around those prompts. We are only six days in, but it has been a lot of fun to see where the prompts take different people. I'm learning a lot about the people I follow and meeting lots of new ones too.
Here are my first five posts…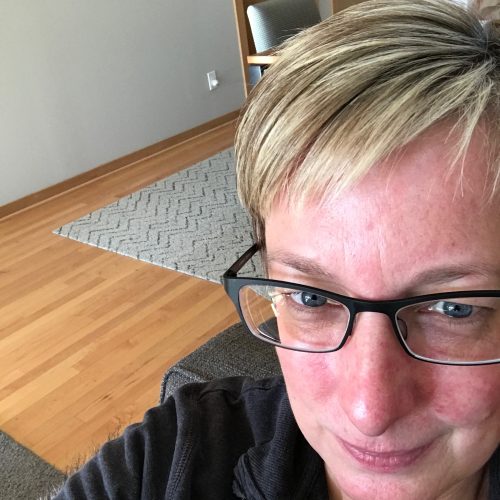 Day 1 – introduction Live in Minneapolis, MN, but have also lived in San Francisco, CA. Grew up in Port Huron, MI. Married to the fabulous Matt for 10 years. No kids or pets. Knitting for about 30 years, but I also love to sew, embroidered and other various crafts. Mittens are my favorite thing to design and knit. Hate to do housework! Love to travel the world with my husband and always bring back souvenir yarn. Brave enough to post this selfie on a no makeup day!


Day 2 of the is closeup. This is the yarn I am knitting a cardigan for myself with. It is a blend of Icelandic wool and Thai silk called Einrum.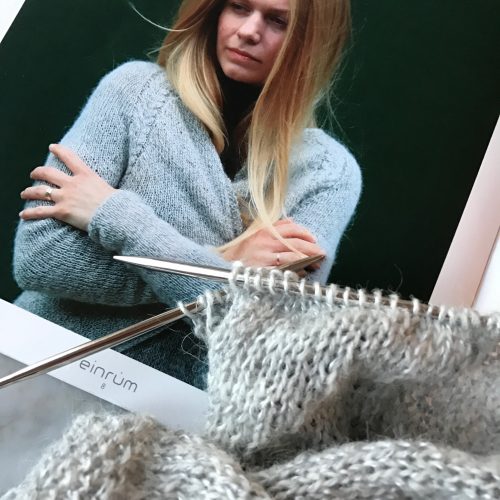 Day 3 – currently making This is the cardigan I am knitting for me. Every year I say I am going to knit myself a sweater & this year I will do it!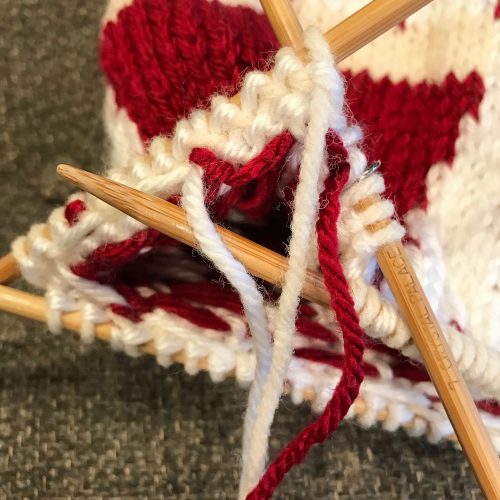 Day 4 is speed. I am not at all speedy when knitting in the round with three colors on double points!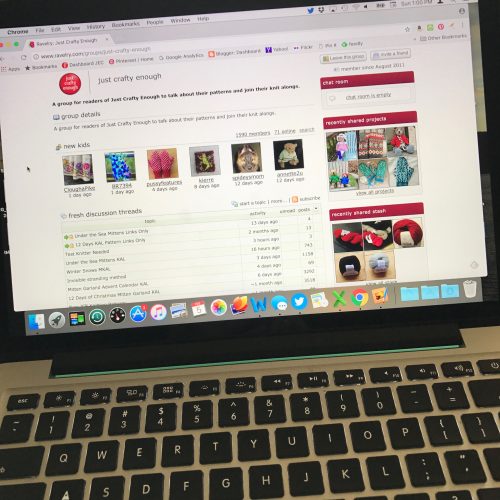 Day 5 of the is community. This is my group on Ravelry and they are my biggest cheerleaders. They give me confidence and inspiration to keep designing everyday. I also love how much they help and cheer on each other.
You can follow me on Instagram, @just_crafty_enough, and see all the challenge photos by searching #yarnlovechallenge.
If you are not reading this post in a feed reader or at http://justcraftyenough.com then the site you are reading is illegally publishing copyrighted material. Contact us at jcraftyenough AT gmail DOT COM. All patterns, text and photographs in this post are the original creations & property of the author unless otherwise noted.
© 2005 – 2017 Kathy Lewinski & Susan Cornish