Continuing on my Yarn Love Photo Challenge…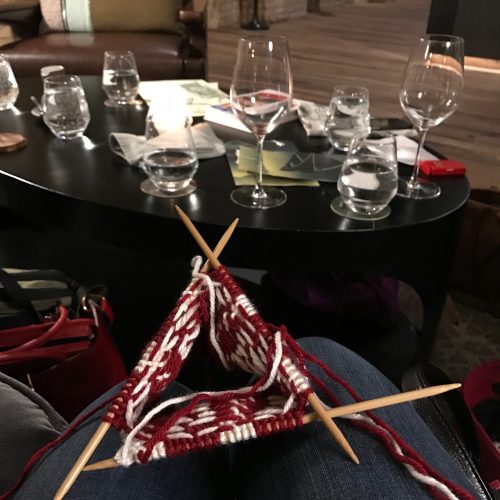 Day 6 – Mistakes
I am swatching a color work design for a pattern submission and had to start over because I worked it upside down! I am brave starting over while drinking wine.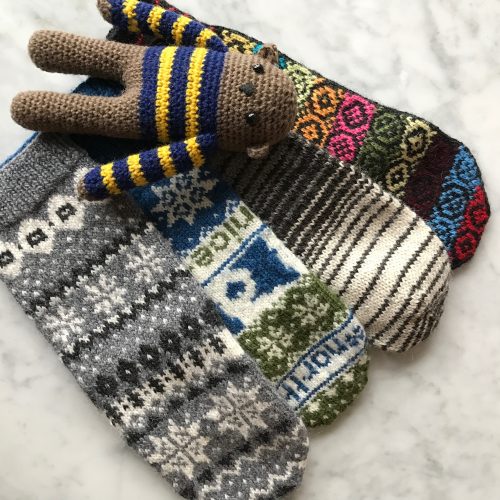 Day 7 – Stripes
I like to work and design in #stripes whether it is stripes of color or stripes of things like snowflakes.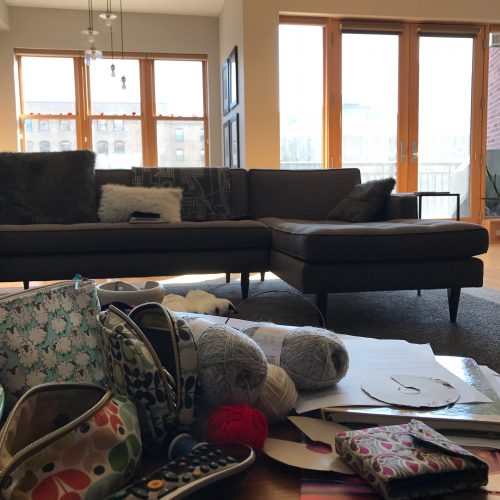 Day 8 – Where I Craft
This is where I craft in the living room of my loft overlooking downtown Minneapolis. It is bright and sunny in the day and cozy at night with a fire in the fireplace.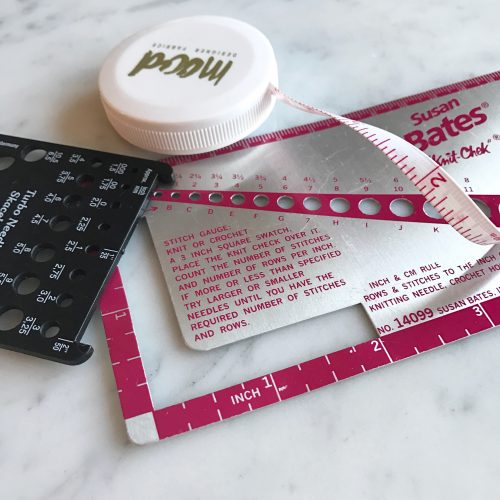 Day 9 – Tools
I think these might be some of a knitter's most important #tools. I feel like I'm always asking people what they got for gauge.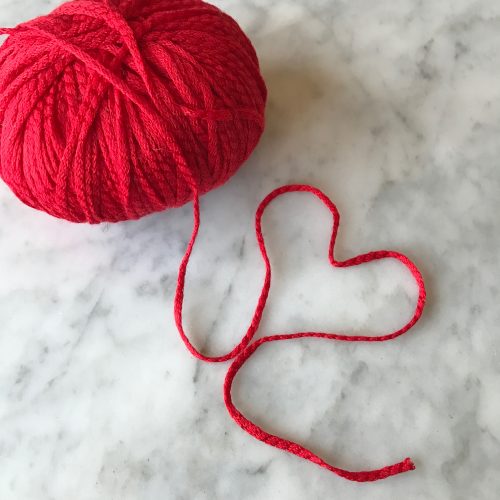 Day 10 – Oldest Stash
This is probably the oldest thing in my stash since I have tried to giveaway everything I don't think I'll use. It is a ribbon yarn I got to knit Kyoto 14 years ago! I never finished that sweater….


Day 11 – Travel Projects
I thought I'd be doing some travel knitting today but that fell through, so instead here are the project bags I take when traveling. Two are Doctor Who, one is made of a dish towel I got in Sweden and the dala horse one was a gift.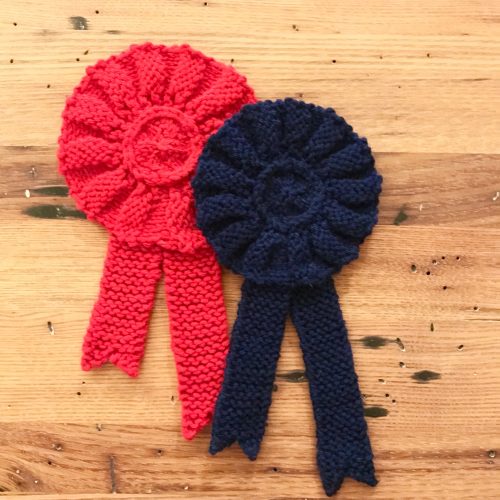 Day 12 – Progress
I was struggling with creating a pattern to make prize ribbons for a State Fair yarnbombing, but today I finally made progress.
Tomorrow I'll share the pattern for these ribbons.
If you are not reading this post in a feed reader or at http://justcraftyenough.com then the site you are reading is illegally publishing copyrighted material. Contact us at jcraftyenough AT gmail DOT COM. All patterns, text and photographs in this post are the original creations & property of the author unless otherwise noted.
© 2005 – 2017 Kathy Lewinski & Susan Cornish