This weekend is Midsommar and I wanted to make a cocktail that was perfect for warm weather and had a little Swedish flavor to it. Aquavit would have been the obvious choice, but I decided to work with elderflower syrup from Ikea instead.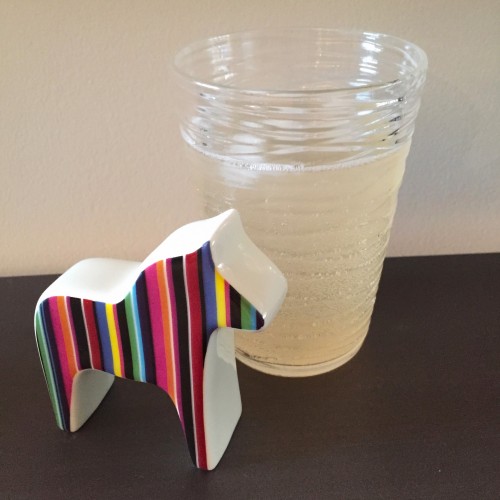 This was one tasty cocktail. A super easy, refreshing drinker that isn't too strong. Actually, it might be too easy a drinker! I was afraid the lime juice would overpower the elderflower, but the flavor blend was just right, not too sweet and not too tart.
Lady Dani
2 oz vodka
1 oz elderflower syrup
2 T lime juice
splash of Angostura bitters
4 ice cubes
shaker
soda water
highball glass
Put the vodka, elderflower syrup, lime juice, bitters and ice in a the shaker. Shake. Pout into highball glass. Fill with soda water.
If you are not reading this post in a feed reader or at http://justcraftyenough.com then the site you are reading is illegally publishing copyrighted material. Contact us at jcraftyenough AT gmail DOT COM. All patterns, text and photographs in this post are the original creations & property of the author unless otherwise noted.
© 2005 – 2015 Kathy Lewinski & Susan Cornish