This month some of the people in my photo group decided to take pictures based in a set of daily themes. I did pretty good with really only one day not meeting the theme (because I was at the Twins home opener and wanted a picture of that instead). I don't think I would want to do themes all the time, but it was a fun challenge for one month.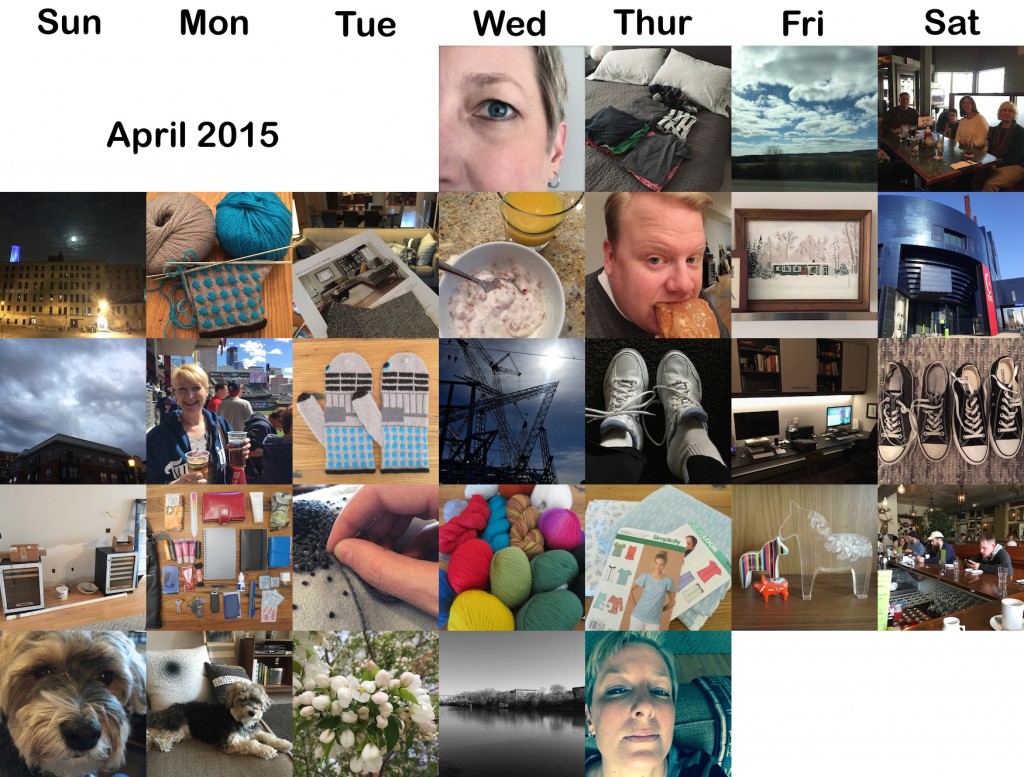 1. Self Portrait 2. What You Wore 3. Clouds 4. Something Green
5. After Dark 6. Obsession 7. Changes to Come 8. Routine 9. Someone You Love 10. Childhood Memory 11. Something Blue
12. Sunset 13. Cannot Live Without 14. Eyes 15. Silhouette 16. A Good Habit 17. Technology 18. Your Shoes
19. Something You Want 20. In My Bag 21. Faceless Self Portrait 22. Inspirational 23. Patterns 24. Animal 25. Strangers
26. Close-Up 27. Celebration 28. Flowers 29. Black & White 30. Self Portrait
If you want to see any picture bigger or follow along, you can do so on Flicker.
If you are not reading this post in a feed reader or at http://justcraftyenough.com then the site you are reading is illegally publishing copyrighted material. Contact us at jcraftyenough AT gmail DOT COM. All patterns, text and photographs in this post are the original creations & property of the author unless otherwise noted.
© 2005 – 2015 Kathy Lewinski & Susan Cornish