Well, I made a decision about the Dawn Cardigan. You can see what it looked like and the issues I was having here. So, an episode of Wolf Hall later and this is what is left…


Yup, I decided to frog it. There was no way block was going to make me love that sweater. Plus, the collar was a mess. Don't worry though I have a plan for this yarn. I recently got this sweater at Target.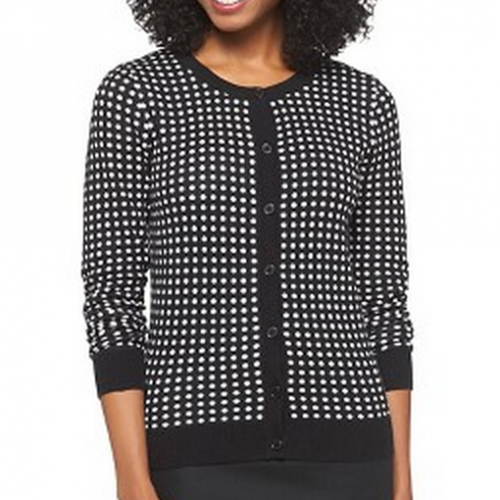 I really like the way it fits, so I am going to use it (along with my Knitter's Handy Book of Patterns) to design a cardigan for myself. I had bought the grey originally to be the collar of the sweater, but I am thinking that instead I am going to use it for a band of color work at the bottom on this one. I'll keep you guys updated as I start working on this.
If you are not reading this post in a feed reader or at http://justcraftyenough.com then the site you are reading is illegally publishing copyrighted material. Contact us at jcraftyenough AT gmail DOT COM. All patterns, text and photographs in this post are the original creations & property of the author unless otherwise noted.
© 2005 – 2015 Kathy Lewinski & Susan Cornish