I'm surprised that I haven't gotten more stuck in this photo project as the year has gone on. In past years, that has been a problem, but this year I seem to be more casual about it so it is happening easier. Here's what October looked like.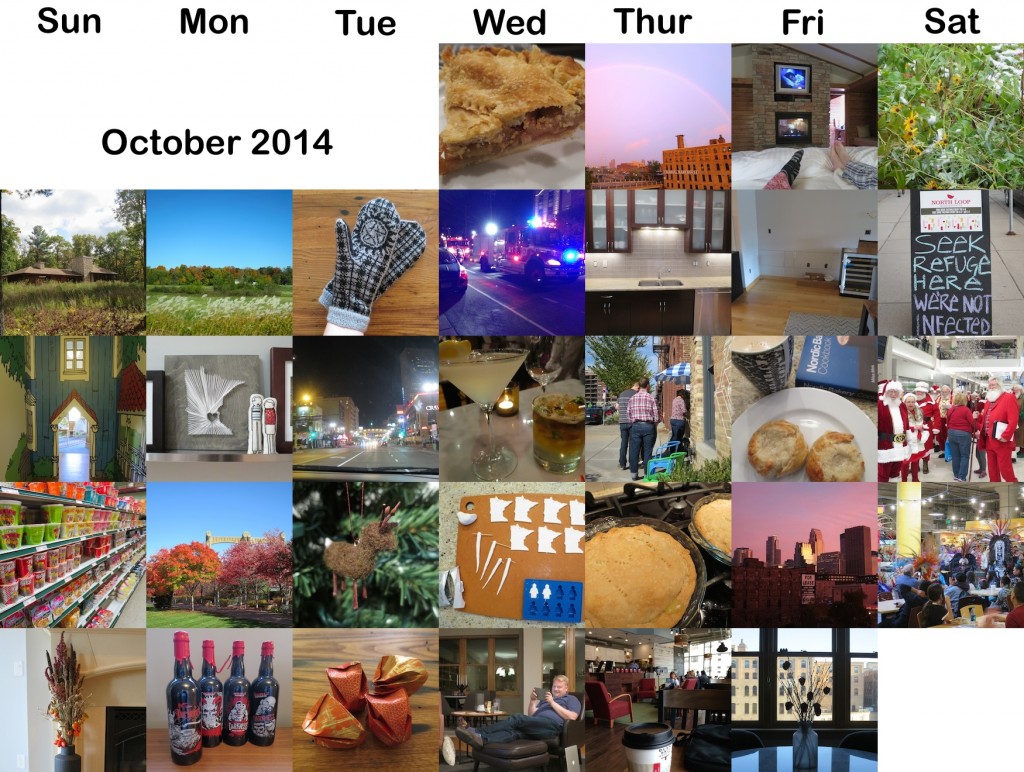 This month we enjoyed a fabulous Minnesota fall, zombies invaded Minneapolis, Santas took over the Mall of America, and of course, there was lots of food and crafts.
You can see any of these pictures bigger or follow along on my Flickr 365 set.
If you are not reading this post in a feed reader or at http://justcraftyenough.com then the site you are reading is illegally publishing copyrighted material. Contact us at jcraftyenough AT gmail DOT COM. All patterns, text and photographs in this post are the original creations & property of the author unless otherwise noted.
© 2005 – 2014 Kathy Lewinski & Susan Cornish