Here is a cool web site!
Patchwork pattern maker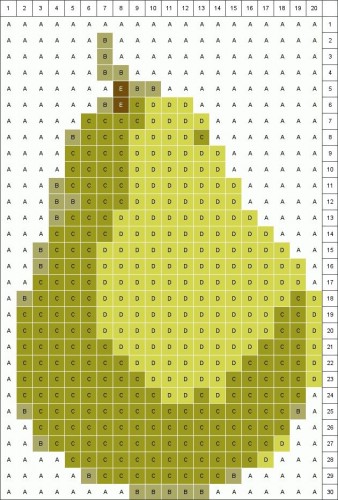 It is a place where you can graph a pattern. It is specifically for quilting, but I think you could do any kind of mosaic with it. I tried a few pictures and the results are interesting, but not super practical. It would be best to stick to the simple "still life" type of things. I tried some pictures of my 5 year old and it was not able to make sense out of faces very well. Even with a 20 color pallet.
But, it is a fun tool! I still want to try it out some time.
Have you ever done a mosaic?
If you are not reading this post in a feed reader or at http://justcraftyenough.com then the site you are reading is illegally publishing copyrighted material. Contact us at jcraftyenough AT gmail DOT COM. All patterns, text and photographs in this post are the original creations & property of the author unless otherwise noted.
© 2005 – 2014 Kathy Lewinski & Susan Cornish