The problem with running a craft blog is if you are doing bigger projects without any small projects in between, you don't always have much to share. It just reminds me I need to show you guys more works in planning or progress.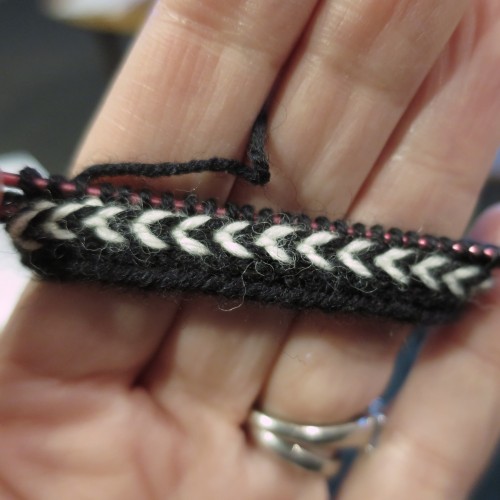 Yesterday, I taught myself to knit a Latvian braid. I love the way it looks and once I got the idea, it was super simple! I used this great tutorial from Ohdessa Knits. You'll see this as part of my May mittens.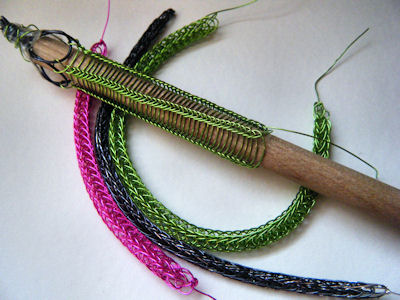 Recently, I've been interested in all things Viking (blame it on the tv show on History or my trips to Scandinavia). So, when I saw this tutorial on Viking Knitting from Artisan Whimsy I knew I need to try it. Right now I'm sourcing out the tools, mainly the draw plate. Amazon has them, but I think I'll check the local stores first.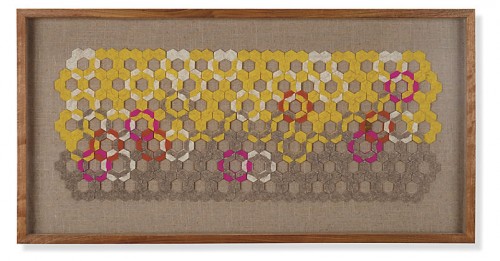 We are still looking for bigger pieces of artwork for our loft. I've been really intrigued by this piece called Tu at Room and Board. It is made from laser cut felt hexagons mounted on linen. I love the geometric shapes and the textures, but not the $800 price. Plus, I would prefer different colors. So today I am going to start cutting hexagons. I'll be cutting mine by hand and using a plastic quilting template to get them the same.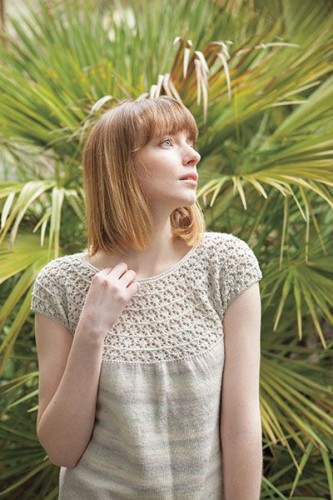 Finally, I am thinking of starting another sweater, because I saw this Thrysos pattern from Knit Picks. The lace yoke is so on trend. As a top down seamless knit, it seems like it should be quick (famous last words). They knit it in a tonal sock yarn that is a blend of merino and nylon. I was thinking of using a cotton and silk blend I have in my stash in ecru. Seems like a great choice for summer. I just worry about how it will hold its shape. Also I'm thinking about lining the lace, what do you think?
So, that's what I've got going on. Ok, a lot more is in planning stages then actually started, but they are all projects I am excited about. What about you? Any new projects got you excited these days?
If you are not reading this post in a feed reader or at http://justcraftyenough.com then the site you are reading is illegally publishing copyrighted material. Contact us at jcraftyenough AT gmail DOT COM. All patterns, text and photographs in this post are the original creations & property of the author unless otherwise noted.
© 2005 – 2014 Kathy Lewinski & Susan Cornish