I had a chance to visit my friend Liana at work today. (She is the one in the cool boots, gesturing, in between delicious bites!)


She has landed herself a SWEET gig at a company called Creative Bug.

(pictures from Upper Case Magazine blog. I could not have hoped to capture the space better!! )
This place is cool. Just so so cool. It is bright, and happy and open (enough). And. They are doing something CREATIVE. Swoon.
Creative Bug, is a resource for crafters. It is a set of video tutorials that are professionally filmed and presented by experts in their field, celebrities even, if you are into that kind of superstar. They have Brandon Mobly doing a color work knitting tutorial. Amy Butler. Kaffe Fasset. The glorious colors and inspiration pour off the screen. The mainstay of Creative Bug is the subscription service, but the blog alone (free) is RICH and wonderful. I always appreciate a blog that elevates creative pursuits to something that is rich, rewarding, and beautiful. I think these people are the "modern crafters". They are working in interesting and exciting colors. They are making things that you could make yourself and wear proudly. Or display, proudly.
Lunch with my old friend was fabulous. And getting up to speed on this web site/resource was such a treat. It was an inspiring afternoon all in all!! And has left me swimming in project ideas!!
I'll leave you with a tutorial that Liana did for the blog:

Fold a Paper Box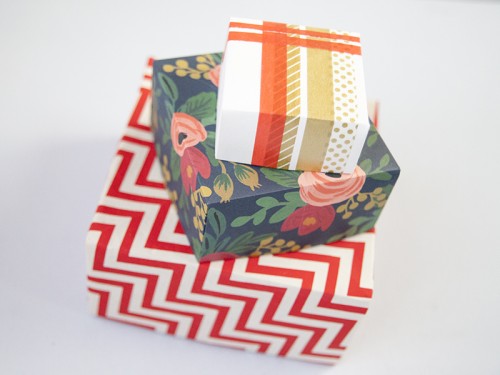 If you are not reading this post in a feed reader or at http://justcraftyenough.com then the site you are reading is illegally publishing copyrighted material. Contact us at jcraftyenough AT gmail DOT COM. All patterns, text and photographs in this post are the original creations & property of the author unless otherwise noted.
© 2005 – 2014 Kathy Lewinski & Susan Cornish