Happy Friday!  Let's take a look at what Susi and I have been pinning lately…
(click on any picture to be taken to the orignal source)

Sci-Fi Napkins – I love to embroider and these are so much fun, I want to do a set right now.


Indian Kantha Quilt – The simple hand stitched lines over the polka dot fabric are just stunning. This would be a great way to practice hand quilting without all the bother of piecing a quilt top.


Homemade Puff Paint – This just takes some flour, water and a microwave. What a great rainy day activity.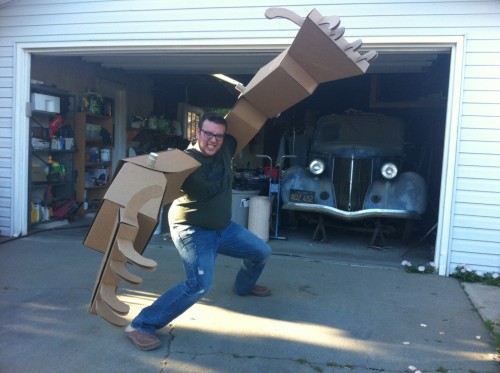 Giant Cardboard Robot Arms – You can buy a kit to make these on Etsy. How fun for Halloween, though I'm not sure how you'd hold your trick or treat bag.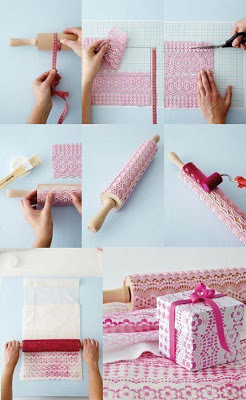 DIY Lace Wrapping Paper – A rolling pin, some lace and some paint and you get beautiful wrapping paper!
I've looked all over for the original source on this one, but can't find it. If anyone knows, please let us know in the comments.
Follow Kat and Susi on Pinterest.
If you are not reading this post in a feed reader or at http://justcraftyenough.com then the site you are reading is illegally publishing copyrighted material. Contact us at justcraftyenough AT yahoo DOT COM. All patterns, text and photographs in this post are the original creations & property of the author unless otherwise noted.
© 2005 – 2013 Kathy Lewinski & Susan Cornish