Color Me Quilty made this beautiful baby quilt.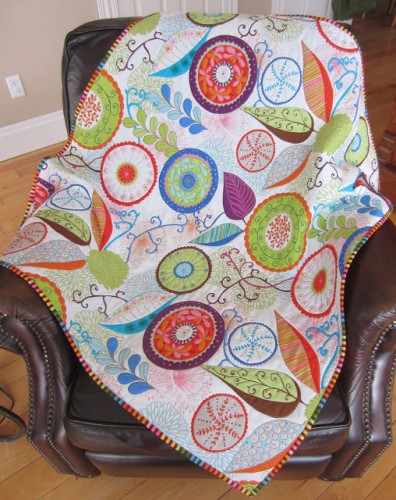 And here is the thing – this quilt has NO piecing. It is one beautiful piece of fabric on the front, and a fleece backing, and then some GLORIOUS free motion quilting.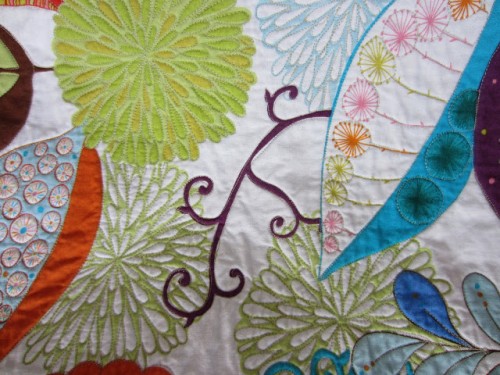 This turns my idea of quilting on it's head. On the one hand – some people equate piecing with "quilting". But strictly by definition, "quilting" is how you  make the sandwich hold together. So there is no math here! How liberating. And I think the this quilt is just stunning. It is a baby quilt in size only.
If you are not reading this post in a feed reader or at http://justcraftyenough.com then the site you are reading is illegally publishing copyrighted material. Contact us at justcraftyenough AT yahoo DOT COM. All patterns, text and photographs in this post are the original creations & property of the author unless otherwise noted.
© 2005 – 2013 Kathy Lewinski & Susan Cornish