Most knitter, crocheters and other yarn crafters have seen those lovely yarn bowls with the niche in them to feed your working yarn neatly. Well, Etsy store Maid of Clay Ceramics has taken the idea one step further and made the bowls personalized.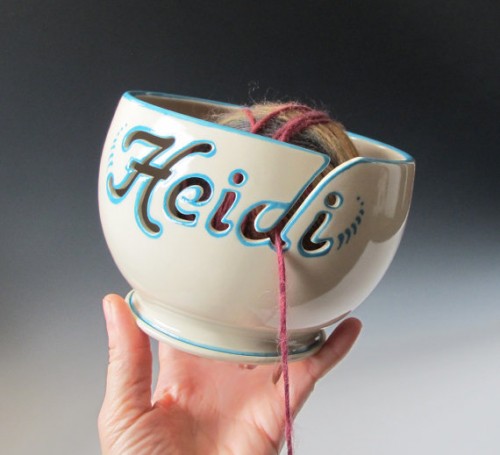 Every name feeds the yarn a little differently based on the letter in it.
Don't want a bowl with a name on it? How about a cat that looks just like yours?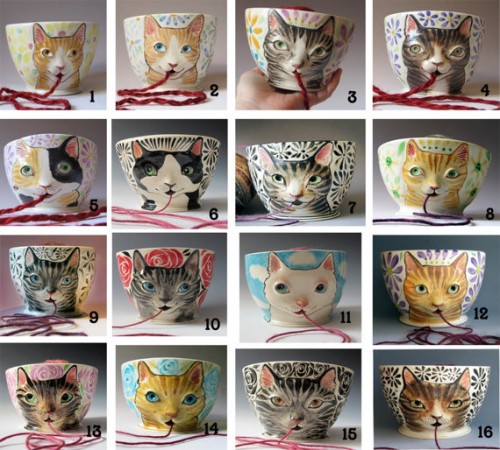 These would make wonderful gift for Mother's Day, but get your order in soon as she makes these to order and they take 3 to 4 weeks.
If you are not reading this post in a feed reader or at http://justcraftyenough.com then the site you are reading is illegally publishing copyrighted material. Contact us at justcraftyenough AT yahoo DOT COM. All patterns, text and photographs in this post are the original creations & property of the author unless otherwise noted.
© 2005 – 2013 Kathy Lewinski & Susan Cornish