Let's revisit another of our favorite Halloween projects. This time it's the knitting pattern for the Little Black Owl.


This little guy is a cinch to knit up in the round with added felt features. You'll want to knit a whole parliament of them to watch over your house like Heygyps on Ravelry did. (Yes, parliament is the correct term for a group of owls.)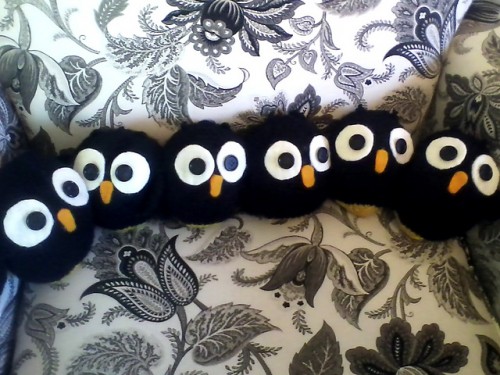 Or full your trees with them like Anouk did. (She also did a nice modification to pick up the stitches for the ears and wings instead of sewing them on.)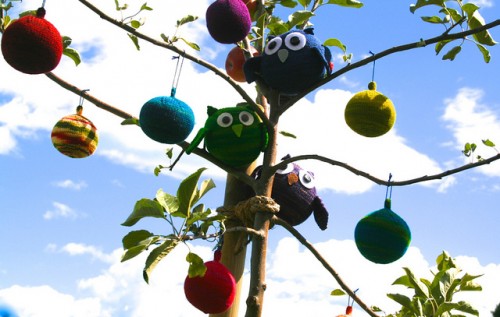 Of course, I can't resist the Harry Potter version that RenKage made.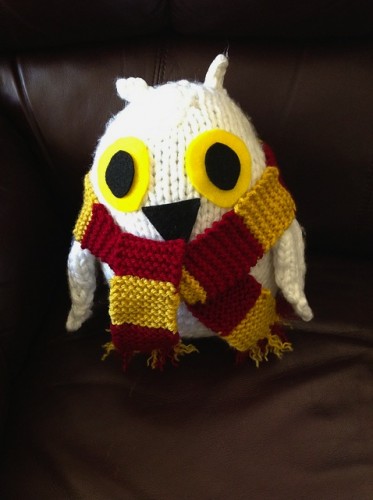 You can get the pattern to make your own here.
If you are not reading this post in a feed reader or at http://justcraftyenough.com then the site you are reading is illegally publishing copyrighted material. Contact us at justcraftyenough AT yahoo DOT COM. All patterns, text and photographs in this post are the original creations & property of the author unless otherwise noted.
© 2005 – 2012 Kathy Lewinski & Susan Cornish