This printed furniture by Zoe Murphy is really amazing.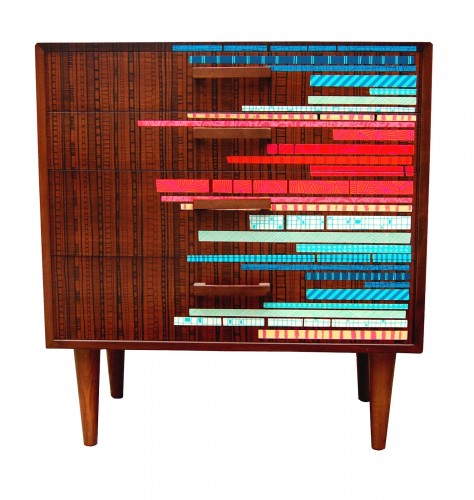 These reclaimed pieces of furniture are screen printed, hand painted and varnished.


I can easily seeing making your own version with some pretty scrapbook papers and mod podge or varnish. It would be a great way to cover the not so perfect parts of a thrift shop find or dress up a plain piece from Ikea.
I'm tempted to play with some of those plain white pieces in my craft room now.
If you are not reading this post in a feed reader or at http://justcraftyenough.com then the site you are reading is illegally publishing copyrighted material. Contact us at justcraftyenough AT yahoo DOT COM. All patterns, text and photographs in this post are the original creations & property of the author unless otherwise noted.
© 2005 – 2012 Kathy Lewinski & Susan Cornish