I have seen some of these "plays in scale"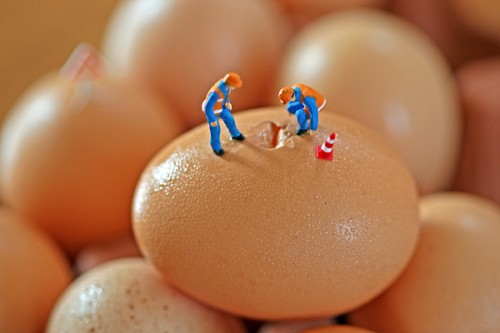 Like this one by Christopher Boffoli. What an AMAZING artist and photographer. Wow.
There is a little shop near us that sells games, toys, stationary, and art supplies. It is such a fun store! Guess what it's called? Just for Fun
And in there, they sell these tiny figures. I love them. Don't you just want to buy a couple of packages, and start peppering them around your house, to see if your family will find them?
Have fun! And Think Big!
If you are not reading this post in a feed reader or at http://justcraftyenough.com then the site you are reading is illegally publishing copyrighted material. Contact us at justcraftyenough AT yahoo DOT COM. All patterns, text and photographs in this post are the original creations & property of the author unless otherwise noted.
© 2005 – 2012 Kathy Lewinski & Susan Cornish