I found this book a Bay Area quilting shop: New Pieces, in Berkeley.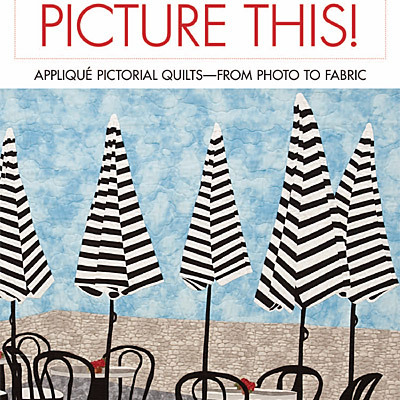 Picture This! By Marcia Stein
The book features some unbelievable pictorial quilts. And then, it goes on to tell about how to take a photograph – the inspiration – and turn it into the quilt itself.


The quilt on the cover is beautiful. The stripes and the umbrellas have a rhythm to them. And it is like being transported to a vacation.
The real magic is the way she shows the original photos, and then the quilt that was made from it.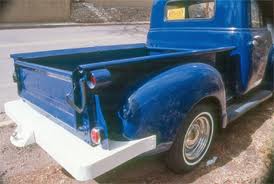 The fact that it is a truck is even better. I have a vintage car/truck guy in the house, and this holds a lot of appeal.
I was admiring the book in the store, and exclaiming about it to my Mom, and a woman said, "You like the book?" I said, "Yes, I think it's amazing!"
She said, "Thank you". It was Marcia Stein herself! I got a copy and she signed it for me too!  Wow!
This books makes it seem like I really could accomplish a quilt like this! How exciting. Happy Quilting!
If you are not reading this post in a feed reader or at http://justcraftyenough.com then the site you are reading is illegally publishing copyrighted material. Contact us at justcraftyenough AT yahoo DOT COM. All patterns, text and photographs in this post are the original creations & property of the author unless otherwise noted.
© 2005 – 2012 Kathy Lewinski & Susan Cornish