Really, this is not so much a quilt as an art installation.
It is from Artful Home, and you can have this piece in your home for $4200.00. Plus shipping.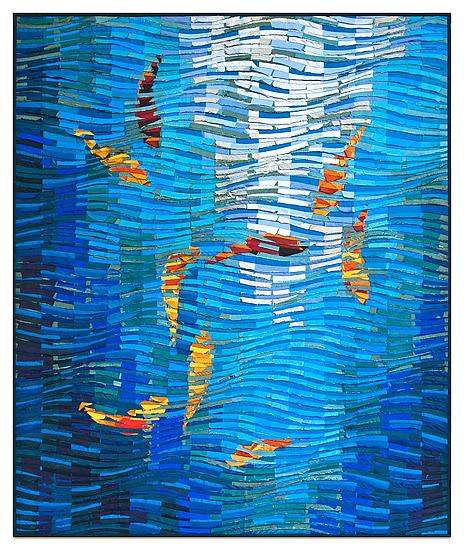 They don't offer lots of pictures of it. I would like to get up so close that I could smell it to see how it's done.  I think it is just lovely.
Hope your day goes swimmingly.
If you are not reading this post in a feed reader or at http://justcraftyenough.com then the site you are reading is illegally publishing copyrighted material. Contact us at justcraftyenough AT yahoo DOT COM. All patterns, text and photographs in this post are the original creations & property of the author unless otherwise noted.
© 2005 – 2012 Kathy Lewinski & Susan Cornish