I remember making pom-poms as a kid on a homemade cardboard ring. Seems like they are everywhere in the crafting world these days.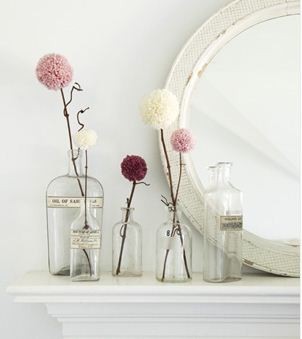 Pom-pom flowers from Country Living. I think the whole staging here is beautiful with the old bottles.


Pom-pom garland from Honestly…WTF. So bright and colorful. This reminds me a bit of the decorations on all the trucks we saw in India.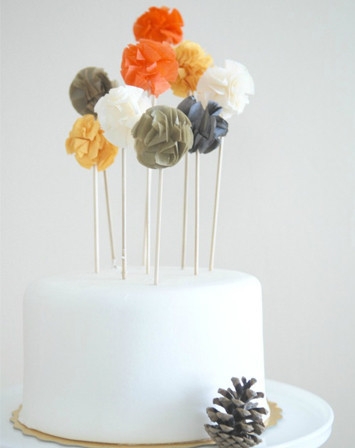 Pom-pom cake toppers from 100 Layer Cake. I'd maybe chose different colors, but this is a fun, easy way to decorate a cake.
Anyone else have some creative unusual ways to use pom-poms
If you are not reading this post in a feed reader or at http://justcraftyenough.com then the site you are reading is illegally publishing copyrighted material. Contact us at justcraftyenough AT yahoo DOT COM. All patterns, text and photographs in this post are the original creations & property of the author unless otherwise noted.
© 2005 – 2012 Kathy Lewinski & Susan Cornish