Let's wrap things up this weekend…and by that I mean let's look us some cute ideas for wrapping gifts.

Perfect for the geek in your life, woven paper space invaders for gift tags. Minieco.co.uk has a tutorial on how to make them and says it is even easy enough to do with kids.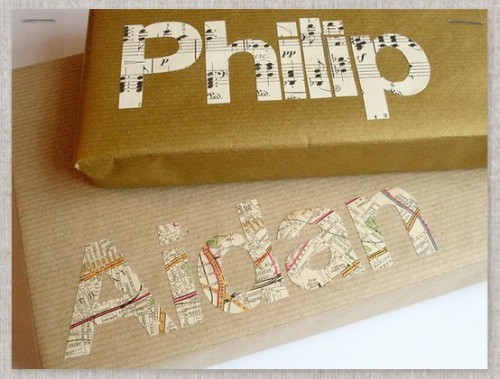 This idea from Creature Comforts is so simple yet looks so chic. I especially like the name done with a map.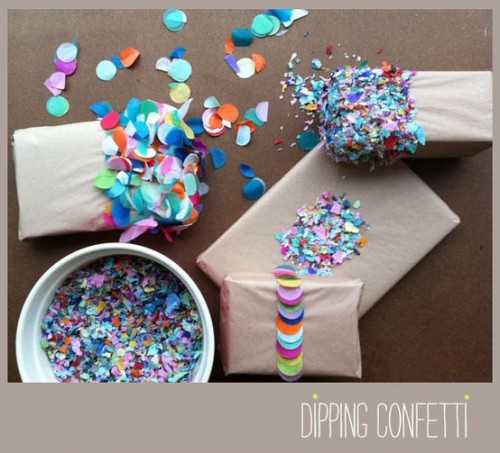 Or how about dipping gifts into colorful paper confetti like Tokketok did? I can also see this done with white paper dipped in silver and gold confetti, how fun would that be for a wedding gift.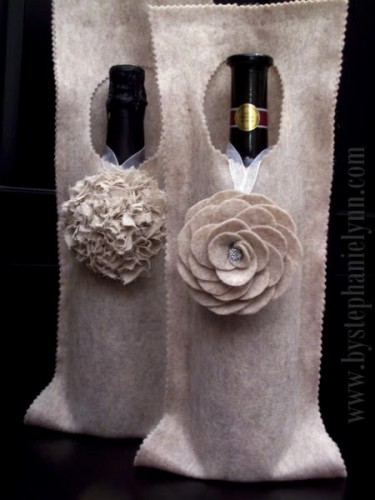 These no-sew felt wine bags from Under the Table and Dreaming really dress up that bottle you are bringing as a hostess gift. Looks like they are super quick to whip up too.
Are you doing anything special when you wrap your gifts this year?

If you are not reading this post in a feed reader or at http://justcraftyenough.com then the site you are reading is illegally publishing copyrighted material. Contact us at justcraftyenough AT yahoo DOT COM. All patterns, text and photographs in this post are the original creations & property of the author unless otherwise noted.
© 2005 – 2011 Kathy Lewinski & Susan Cornish