Looking at the world in Black and White…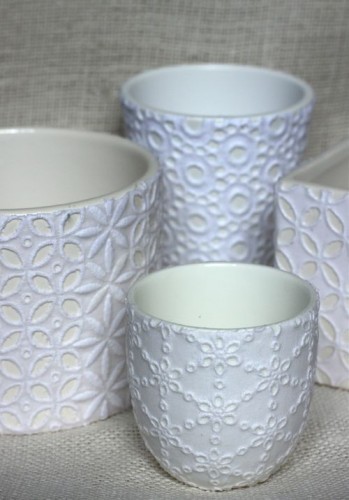 How amazing are the textured vases which are made by mod podging lace on to plain vases from Urban Comfort. Can you imagine how the white lace would look on a black vase?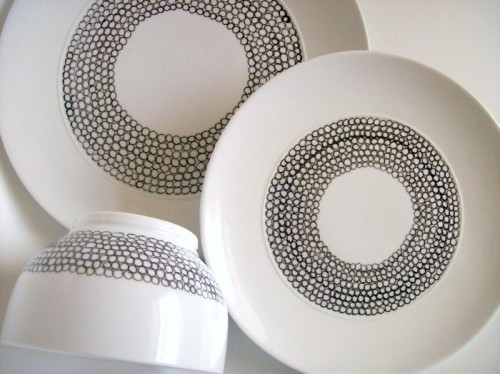 I love the way these dishes decorated with porcelain pens from A Merry Mishap look. I wonder if I have a steady enough hand to do my own.


I've seen a lot of projects lately where glue is used to create three dimensional designs on objects and then painted. Virginia and Charlie did this gorgeous take on canvas. I've also seen this technique don't on bottles and spray painted flat black, stunning.
The things that really sent me on this black and white spree were the gorgeous black and white sweaters in the current issues of Vogue Knitting and Debbie Bliss magazines. First Vogue…


Now Debbie…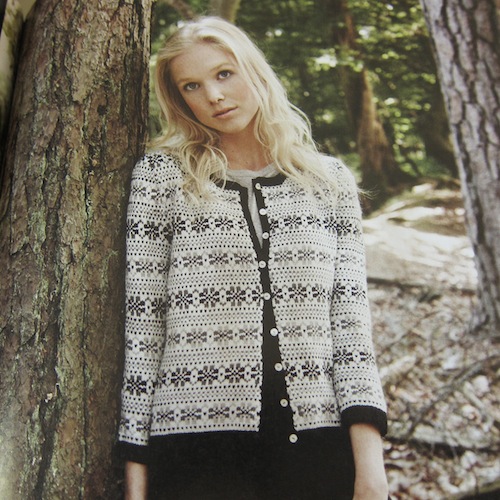 I have no great plans of doing any of these soon, but did pick up both magazines to hold on to for later.
If you are not reading this post in a feed reader or at http://justcraftyenough.com then the site you are reading is illegally publishing copyrighted material. Contact us at justcraftyenough AT yahoo DOT COM. All patterns, text and photographs in this post are the original creations & property of the author unless otherwise noted.
© 2005 – 2011 Kathy Lewinski & Susan Cornish