I'm all zigs and zags this week in my love for all things Missoni inspired. Who needs to fight the crowds or crashing website for the Target line when you can make your own Missoni-style looks.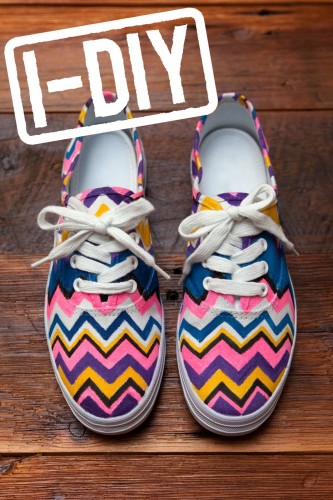 Missoni-ed Tennis Shoes from Refinery29. I want to do a pair of mary janes like this.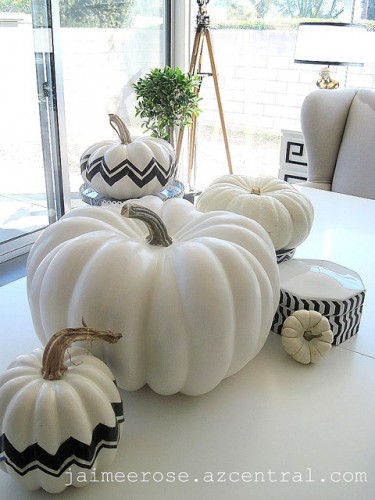 Very classy Missoni pumpkins from azcentral. I'd like to cut some of the stripes out so they could glow at night with a candle inside.

Vickie Howell has a free pattern for this bright crocheted baby throw.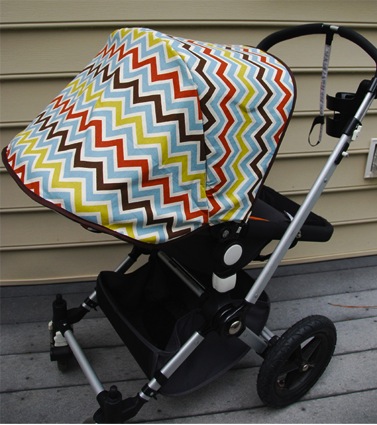 Honey and Fitz has a step-by-step tutorial to sew up this fabulous stroller canopy for the fashionable tot on the go.

Flickr user Deepblacksea knit this amazing sundress. Though I'm afraid I'd have to have that figure to look good in it!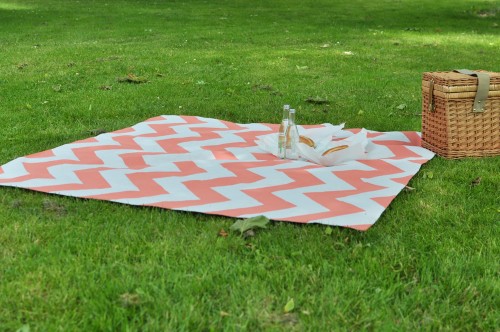 Twig and Thistle made this picnic blanket from a fabric drop cloth and paint. I want to make it in vibrant colors for everyone on my Christmas list.
If you are not reading this post in a feed reader or at http://justcraftyenough.com then the site you are reading is illegally publishing copyrighted material. Contact us at justcraftyenough AT yahoo DOT COM. All patterns, text and photographs in this post are the original creations & property of the author unless otherwise noted.
© 2005 – 2011 Kathy Lewinski & Susan Cornish