This week I was attracted to a lot of great things for boys…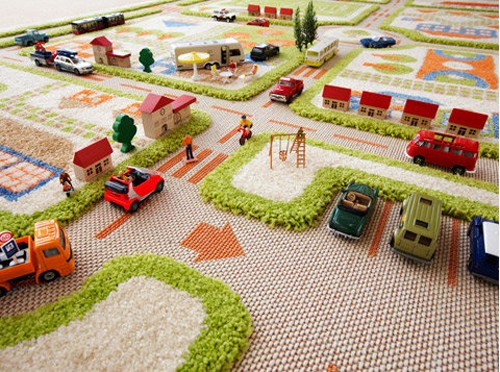 I saw this rug/car play mat on Pinterest, but can not figure out where it is from. As the aunt of 6 boys I'm wondering if this is something I could make with latch hook rug canvas.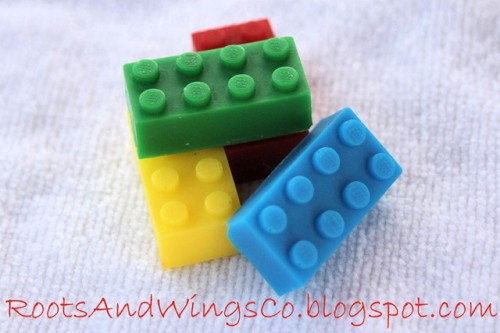 Homemade lego soap from Roots and Wings Co. I have the mini figure mold and think I have to do these for Christmas presents.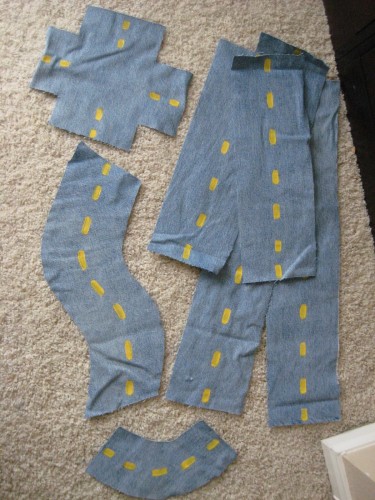 Fabric Roads made from old denim that sticks to the carpet with velcro from lil MopTop.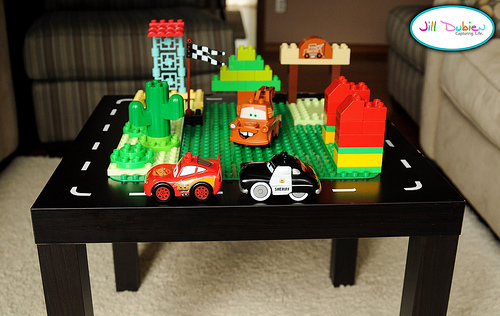 DIY Lego Cars Table from Meet the Dubiens. When the nephews were younger they loved their Thomas table. I bet now that they are older a Lego table would be a big hit.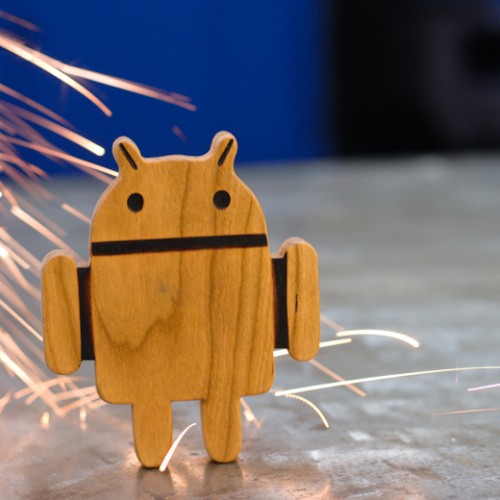 This Cherry Wood Robot Rattle from Minglie Chen is so cute it kills me!
If you are not reading this post in a feed reader or at http://justcraftyenough.com then the site you are reading is illegally publishing copyrighted material. Contact us at justcraftyenough AT yahoo DOT COM. All patterns, text and photographs in this post are the original creations & property of the author unless otherwise noted.
© 2005 – 2011 Kathy Lewinski & Susan Cornish