Today's quilt is called Paint Chip Quilt by Kim.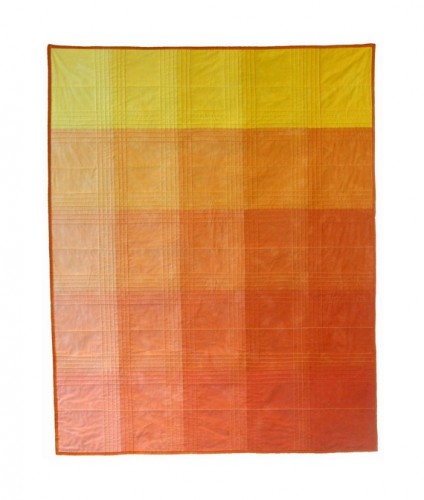 Sunning.
What a beautiful, simple quilt.
The 'funny' thing about this one is that I find myself so drawn to be big bold prints in the store. Amy Butlter. Anna Maria Horner. Love. Love.
And then I see something like this, and it is just takes my breath away. It is 'just' solid.
The choice of color is exceptional. I am wondering if she picked all these out in a store (on-line or brick and mortar) Or if she took the fabric and over-died it herself. And either way I am impressed.
Take this amazing hombre of fabric, and pick the simplest elegant quilt design.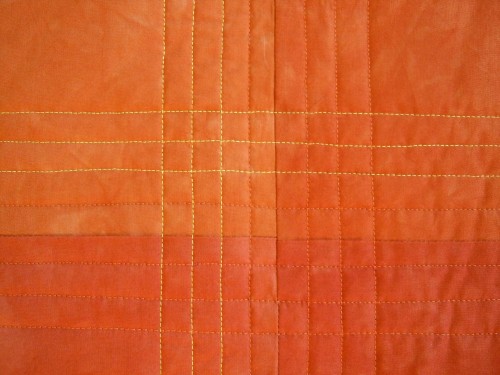 And then execute it perfectly. And there you have it.
There was even careful choice given to thread color. It is that kind of thoughtfulness that elevates this quilt to art.
If you are not reading this post in a feed reader or at http://justcraftyenough.com then the site you are reading is illegally publishing copyrighted material. Contact us at justcraftyenough AT yahoo DOT COM. All patterns, text and photographs in this post are the original creations & property of the author unless otherwise noted.
© 2005 – 2011 Kathy Lewinski & Susan Cornish