You know what they say about April Showers (or in my case April Snow), it brings May Flowers.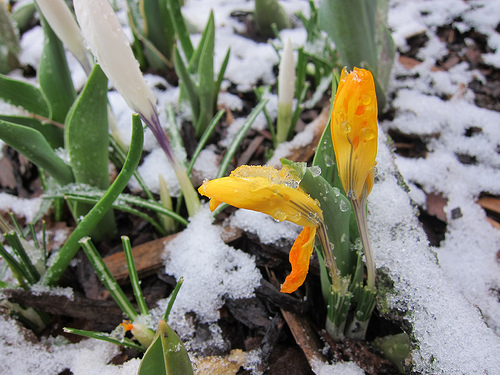 Let's kick spring into full force, this week's challenge is flowers. There are a million ideas out there for flower crafts so I'll just share a few of my favorites.
Posting date is Wednesday, May 4th. In progress photos only can be posted before that date. Please tag your photos with IC18 and IronCraft.
If you are not reading this post in a feed reader or at http://justcraftyenough.com then the site you are reading is illegally publishing copyrighted material. Contact us at justcraftyenough AT yahoo DOT COM. All patterns, text and photographs in this post are the original creations & property of the author unless otherwise noted.
© 2005 – 2011 Kathy Lewinski & Susan Cornish